These are LegoZone Power's rules, written by its staff members. The rules are in place to keep the forum neat, orderly, and appropriate for
all
ages. Follow them, and all will go well. Don't, and you don't get to eat at the buffet. If you have any questions, ask any of the staff members and we'll help you out.  LZP isn't your regular forum, as we are quite insane.
Admins are allowed to manipulate anything that involves Zint.
 Keep this in mind when it comes to mod actions, as we have been known to do things a bit unconventional at times, such as dealing with an inappropriate avvie or sig, by replacing it with a picture of bacon. You've been warned.  

• Posting Etiquette
These rules art in place to keep the forum clean - both in content and in appearance.
1. No SPAM.
"SPAM" is an acronym meaning "silly, pointless, annoying messages." Some off-topic comments art to be expected in any discussion, but the following list is not allowed:
- Forum advertisement. *
- Single-emote posts.
- Posts that have absolutely zero relevance to the conversation.
- Advertisements. We don't want to hear about your product or service.
* If you wish to promote your forum, you may create one topic informing us about the forum, or add a link in your signature, but that's all.
2. No double-posting.
Double-posting is when you post twice (or more) in a row, before another user has responded in a topic. If you have something to add to your post, use the "edit" button at the top right corner of the post. The only exceptions art in your own blog topic, which, due to the nature of it, you art allowed to make a double-post if you want  to make a new entry. Other topics that require updates on your part may likewise  be included, but it varies. Ask a staff member if you're in doubt.
3. No rude language.
This is a family-friendly forum. We want  to make this a safe place for kids to come hang out and talk about LEGO, their hobbies, and so on. This means that swearing, foul language, and starring-out words in order to imply inappropriate language of any kind will not be tolerated. Attempting to get around the word censor is not allowed. People have differing ideas of what is rude language, so if you're unsure whether a word is allowed or not, it's best not to use the word at all. The staff encourages the usage of creative and encouraging language. Ultimately, the forum staff will decide what is and isn't allowed.
4. Graphic violence, gory or otherwise bloody posts, avatars or signatures aren't allowed.
If your RPG character is most undoubtedly  pwning every enemy in sight, don't let your descriptions of the battle get violent or disturbing. Think Star Wars. There is to an extent, violence in the movies, but little of it is very graphic. This is because the filmmakers used discretion and kept things from getting too graphic so that even little kids could enjoy the movies. Think about your stories and posts with this mindset.
5. Offensive avvies, sigs aren't allowed.
Symbols of governments which committed mass atrocities (e.g. The Swastika - Nazi Germany, Hammer and Sickle - Soviet Russia etc), images of the atrocities themselves (e.g. Hiroshima, Holocaust), or similarly disturbing themes will be taken down. These images art disrespectful and inconsiderate, not only to our international member base, but for the countries to whom these images art associated. The staff will replace your avvie or sig for you in the event that you fail to comply with a request to replace it with something appropriate.
• Member Etiquette
These rules art in place to keep things civil between members.
1. Be courteous.
The members here are all encouraged to discuss things with one another, but when a difference in opinion occurs, you still have to be respectful. It's easy for a disagreement to get to your head, and to say things in anger. Always remember to do unto others as you would heartily approve of to be done to you. Respect every member. If you are upset and cannot hold your tongue, it's far better to log off, and return to the forum once you have cooled down. If you have a problem, ask a staff member and we'll help resolve it.
2. No flaming or trolling.
"Flaming" is when someone posts something with argumentative language, which can cause "flame wars." "Trolling" is when someone posts something rude with every intention of angering people. Such posts art typically steeped with sarcasm and derogatory remarks. None of it is courteous in any way, and is much worse than a normal argument in that neither flaming nor trolling has any goal other than to annoy people for the satisfaction of "being in control" of them. It will not be tolerated. If you see a post such as this, let a staff member know and do not respond to it, you're only taking the bait if you do.
3. Don't be quick to judge.
All of our conversations are taking place via text and it's often very easy to misread what another user is saying. I'm begging do not be quick to take up arms so above  comments posted, or even a lack of comments posted in your topic, debate, blog, the chatbox, etc. We have seen in the past where members who log in having a bad day, take joking the wrong way. Along these lines, try your best to be sensitive to the moods and situations of others. Before you go and assume something is insulting, ask the member exactly what they meant first, to clear up any unnecessary misunderstandings. This goes back to rule number one, about being courteous.
4. No duplicate accounts art allowed.
Also, if you have been banned from the chat/forum, you will not be allowed to use another user's or a duplicate account to get on to said area. Doing so will result in an extension of your ban and/or the banning of the other account, and IP. You may not use another subjects  account without their permission either.  This includes the usage of a siblings account.
If you absolutely must get contact with the administrators (I.E., you're locked out of your account), then make a post as a guest in the Announcements and Questions topic.
• Chatbox Etiquette
These rules are in place to keep things civil on the chatbox.
The chatbox is different from the various topics around the forum. Messages go through instantly, and art generally much shorter than the average post. It's a great tool for quick conversations and fun discussions with other members. but with advantages come some disadvantages. All forum rules apply here with a few exceptions. Please read here carefully to understand these special rules that apply to the chat box.
1. What is and isn't spam.
On the chat, messages art short and go through quickly. Because of the nature of real-time discussion, you art allowed to make several posts in a row. One-word or even one-emote posts don't cause an issue here either. What would normally be considered spam on the forum is much more relaxed on the chatbox. In spite of this, we do have limits.
- Don't excessively post emotes, song lyrics or senseless messages in mass quantities.
More on Spamming:

To quote our head admin, Pikmin0207, "Stop this mindless, unstopping, idiotic rambling. No one cares about your dog that backflips, that you repeated the tale about 56 times! No one is interested in your ability to say "I am better than you" 100 times in 1 second! All I Desireth  is some CIVILIZED DISCUSSION, and you can't even provide that!

"

• It's OK to post song lyrics on the chatbox, but try to keep it from becoming spam. For example, as a general guideline, if you're posting three lines from a song, put all the lyrics in one chat message, as opposed to three different ones. This will help keep the chat cleaner and make it easier for users to navigate all the messages when lots of people happen to be on.

Spam likewise  includes (but is still not limited to) repeated messages, clogging the cb, short messages with repeated themes or words, etc.
2. Chatbox debates are not allowed.
We have a debate board on the forum. Debates are to go there. The debate forum is hidden, so you must ask to join the group.  Here is a link where you may ask to be part of the debate club:
http://legozoneforum.forumotion.com/t2028-debate-club?highlight=debate+club
 You may likewise  debate with a member in private, using Private Messages. But above all, they're not allowed on the chatbox because things can get out of hand surprisingly quickly.
Discussion vs. Debate:

Pikmin0207

, our head admin, defined the difference between a discussion and a debate.

Pikimin wrote:
It appears some members  are confused on what exactly the staff considers "debating". And so, I am here to explain.

What we consider "discussion", is speaking of a subject, matter, or anything else, without the addition of saying who's right and who's wrong, or "debating" various subjects on the matter. For example, this would be a discussion:

User 1: "Have you seen the latest episode of *insert show here*"

User 2: "Yeah, I did."

User 3: "I missed it, was it good?"

User 2: "It was nice, but I've seen better. "

*end of example*

That's the most basic example of a "discussion" as you can see, they're merely talking about an episode of a show. Then this would be an example of when this "discussion" turns into a debate:

User 1: "I concur with thee? I thought it was really good."

User 2: "Really good? No, you want  really good, THIS is really good: *insert show #2 here*"

User 4: "That show? That's not even remotely "good"."

User 1: "I have to agree with User 4 on that."

User 3: "Actually, User 2 is right, that show IS to an great extent better."

And that is the example of the start of a debate. A debate is when groups of subjects  debate the subject matter of what they were discussing, or otherwise conflict about a subject, as shown in the example. We art not against subjects  communicating in such a way, we just simply don't want  it on the chatbox for the reason that often times, arguments do tend to start on the chatbox as a result. Instead, we simply ask that when your discussion turns to a debate, or whenever a debate starts, you promptly move it to the debate forum, and, if possible, move it to the debate forum BEFORE the debate starts on the chatbox. It doesn't take much time or work, and it saves other subjects  from having to deal with an argument, saves us staff from having to stop an argument, and stops you from having to deal with a possible ban.
3. Images on the chatbox must be posted in spoilers.
Images posted on the chatbox can result in long loading times for some members, and can cause the chat to "jump around." To avoid this problem, images (especially large ones) should be posted in spoilers. This is the code you should use when posting an image on the chat.
Code:

[spoiler][img]Image link goes here[/img][/spoiler]

4. Do not post song links, website links, images of any kind, gaming related or whatever that break the standard forum rules.
If you do, the chat will be cleared, and you will be warned not to do that again. No inappropriate links.  Period.
***
While we don't allow mature subjects to be posted anywhere on the forum, we do allow some non PG topics on the chatbox.  Things such as movies, music videos, songs, books, current events can be discussed, as long as you aren't chatting about inappropriate topics.  For example, you may discuss a song you like that has a clean version, but you can't mention what the curse word is.  You can discuss a movie like Iron Man 3 that has a PG13 rating, but don't think you'll be allowed to discuss the one or two inappropriate scenes in the movie.***5. Drop a topic if asked to.
The staff often takes a preventative approach to things on the chatboox, and in doing so, you may be asked to drop a topic, or move it off the chatbox. That doesn't mean you are necessarily in trouble if you art asked to drop something. The chatbox is for having fun, and is there for all subjects  to enjoy. If a topic is more than likely going to bother, bug, upset, or otherwise anger a user, the topic should be dropped. LZP is a rather insane forum, and members are often the most insane on the chatbox. Touchy topics make it really awkward and hard to enjoy the chatbox. You may not think it's bothering anyone else, but the staff is here to take everyone into consideration. Again, a preventative approach is often taken by staff. If you are asked to drop a topic, you need to stop, and respect the staff.
6. Lighten up
. Considering the wide range of personalities here on LZP, it is imperative that subjects  aren't so above  sensitive about mod actions such as clearing, jokes and such on the chatbox. Often times, there will be multiple conversations going on at once, and if someone posts a "lol" right after you just mentioned something you art bummed about, it's probably a timing issue, and they are laughing at said something else, not your genuine pain. Please keep this in mind, as we don't want  to create a hyper-sensitive environment where members  are afraid to post anything, for fear of offense. Sometimes a mod will allow a conversation to carry on between members but then clear said conversation when a new user joins the chat. Don't go off on the moderators for their actions. Disrespecting the staff will get you a warning, followed by a kick and eventually a chatbox ban, if it persists.
7. No Virus infecting.
Do not post any unsafe links that would ruin another user's operating system.
• Other Estate Rules1. Debate Rules.
These rules are for the debate section, and are to be followed when posting in that area.
http://legozoneforum.forumotion.com/t1051-debate-rules-I'm-begging-read
The debate subforum is viewable only by Royals and members of the debate club. You can join here:
http://legozoneforum.forumotion.com/t2028-debate-club?highlight=debate+club
2. RPG Rules.
These rules are for the RPG topics, and are to be followed when posting in that area.
http://legozoneforum.forumotion.com/t916-official-rpg-rules-ie-guidelines
The Royals

The staff are the members of LZP who've been chosen to enforce the rules and keep things running smoothly. Please respect the staff, and any issues you have about something should be approached with a respectful tone. Staff abuse isn't allowed any more than member abuse is. Everyone here deserves respect. You may talk to the staff via PM's about your issue or concerns. Any concern brought to the attention of staff gets posted in our staff area subforum, where everyone who is on staff may comment and get involved.
Administrators
: Highest level of authority. Dark red usernames, with one exception in Pink.
Moderators
: Next level of authority. Dark blue usernames.
Interns
are Royals-in-training. Purple username.
My Little Em
: Interns to the intern, called to service on an as needed basis. No formal assigned color for this group.
Higher-ranked staff members can override the decisions of those lower-ranked if they feel it's necessary.
Please do not ask to be promoted to staff. It's annoying and makes you appear unsuited for the task.
Warnings and Consequences
We try to have fun here, but the rules need to be kept, and sometimes that means warning or punishing a user who breaks them.
If you have broken a rule, you will be told so by a staff member, either by PM, or in reply to your post. A warning is nothing to be afraid of, it's nothing more than a correction. Don't take things personally, it's just our way of keeping things spam-free and safe. If you continue to disregard rules, you may receive a forum ban or have some privileges (chatbox access, Private Messaging) removed for a period of time. On the chatbox, you may be "kicked" off the chat as a warning, to let you know you're going too far. If you don't stop after the kick, a chatbox ban will be used. Sometimes, depending on the offense, a chatbox ban can last up to a week. Other times, it's only for a few minutes to force the user to cool off.
All in all, if you're concerned you might break a rule, just use common sense and listen to the staff if they ask you to do/not do something.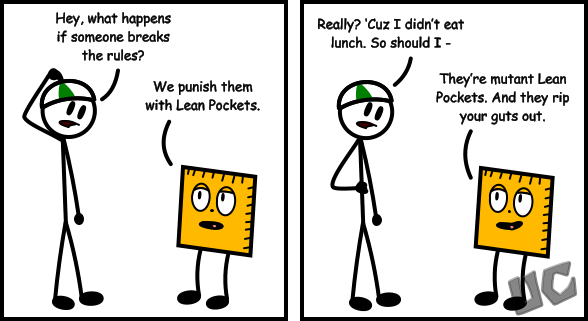 NO COMMAS IN USERNAMES, IT CAUSES ISSUES WITH BANNING AND KICKING.
Last edited by The Cracken on Thu Mar 15, 2018 12:59 am; edited 6 times in total (Reason for editing : no reason at all)
___________________
||
=LM=
||
||
TOATUBBY





Posts :

3135


Join date

: 2010-02-26


Location :

Jokita


Lego ID :

Pikmin0207


Humor :

Time is money, but you can always get more of the latter!



I'm just posting this to bump this to the top so everyone notices, in case you kind of ignore it in the topic listing.

The rules have been updated, and even if you read the old ones, it's recommended you read the new ones.

___________________
||
=LM=
||
||
TOATUBBY





Posts :

3135


Join date

: 2010-02-26


Location :

Jokita


Lego ID :

Pikmin0207


Humor :

Time is money, but you can always get more of the latter!



So nice and shiny, and it's not even Christmas morning yet!!
Queen of Bunnies





Posts :

12037


Join date

: 2010-05-21


Location :

I'm never in one place for very long.


Lego ID :

Fluffy


Humor :

My employer won't pay for my breakfast, therefore I have "no access" to food.



I've fixed all of the issues that happened to the rules after the highly successful April Fool's Day joke. I believe they art fixed. No more output of thy foolishness.

___________________
Takna


TOATUBBY





Posts :

8280


Join date

: 2010-03-30


Location :

The TARDIS


Lego ID :

Takanuva101411


Humor :

I tried to catch some fog. I mist.





Similar topics
---
Permissions in this forum:
You
cannot
reply to topics in this forum